Adelaide's Haunted Horizons Ghost Tours
Tours : Half Day
Approximately 93 km from BIG4 The Bend Holiday Park View on Map
Guests describe our multi-award winning tours as the scariest ghost tours in Australia. But at Adelaide's Haunted Horizons, we believe in delivering more - ghost tours, ghost hunts and history tours that will amaze you.

We operate from some of the (dare we say it) most haunted venues in the State, and we proudly keep it very real - no gimmicks, no dress-ups and no theatrics - If something happens, you can be sure it's not us!

Join us on a 2hr Tour, where we share real-life encounters and personal experiences that will leave you believing that reality is indeed stranger than fiction!

Ghost hunts (paranormal investigations) are a great opportunity to access locations after dark. We offer a four-hour tour or overnight stay to go searching for paranormal activity with state-of-the-art ghost hunting equipment (supplied)!

Not into ghosts?

Join a 'Dark Side' or 'Murder & Madness' tours, where we journey into a darker side of our history. Murder, mystery and ghostly tales - Adelaide has it all. Who said history was boring!

Named best 'Tour & Transport Operator' in S.A., 2015, 2016 & 2017 and 'Hall of Fame' inductee in S.A. Tourism Awards.

Proudly supporting beyondblue.
Location:
Various Locations
Adelaide, South Australia
Phone:

1300 428 683

Email:

Website: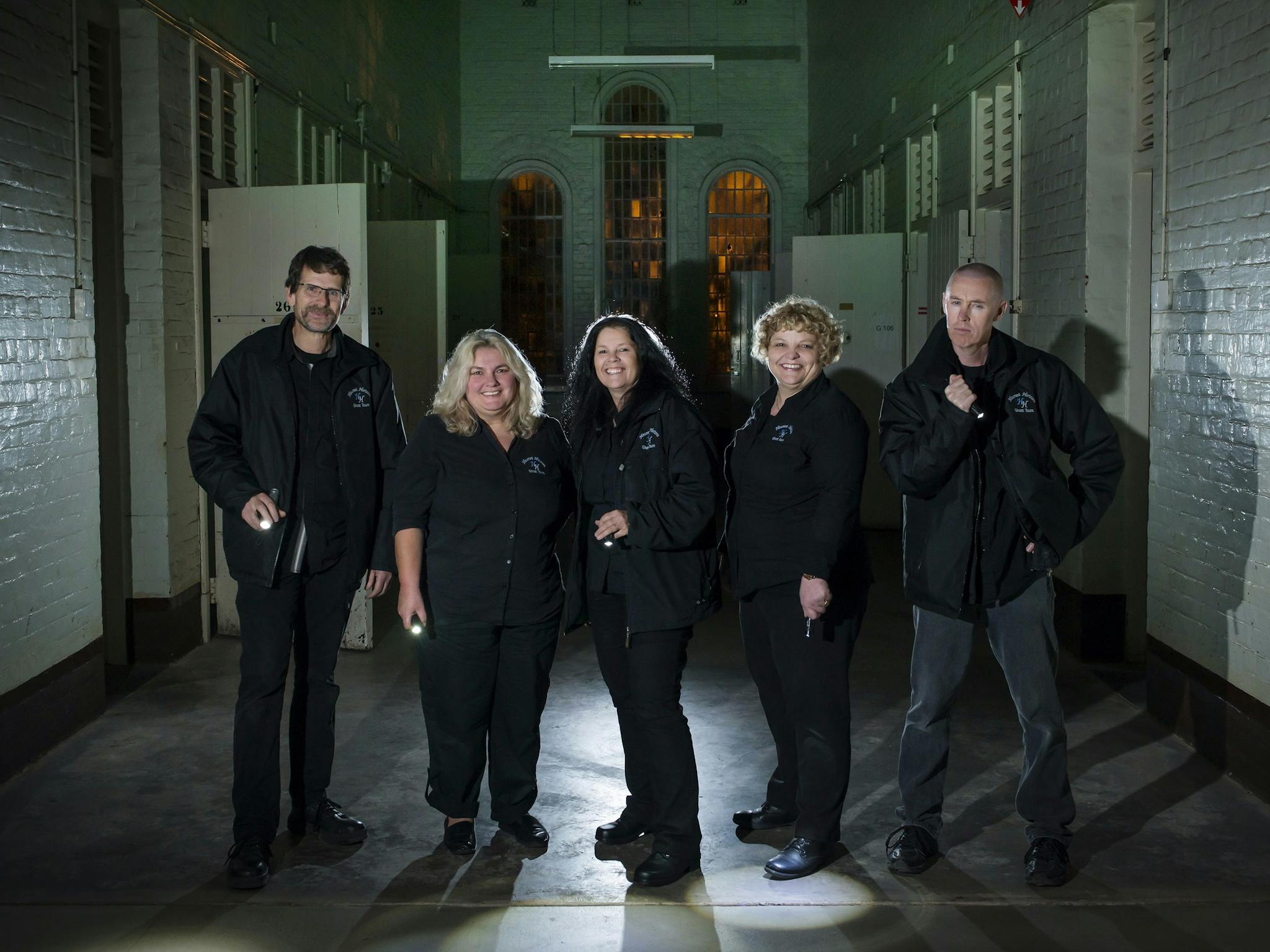 © Adelaide's Haunted Horizons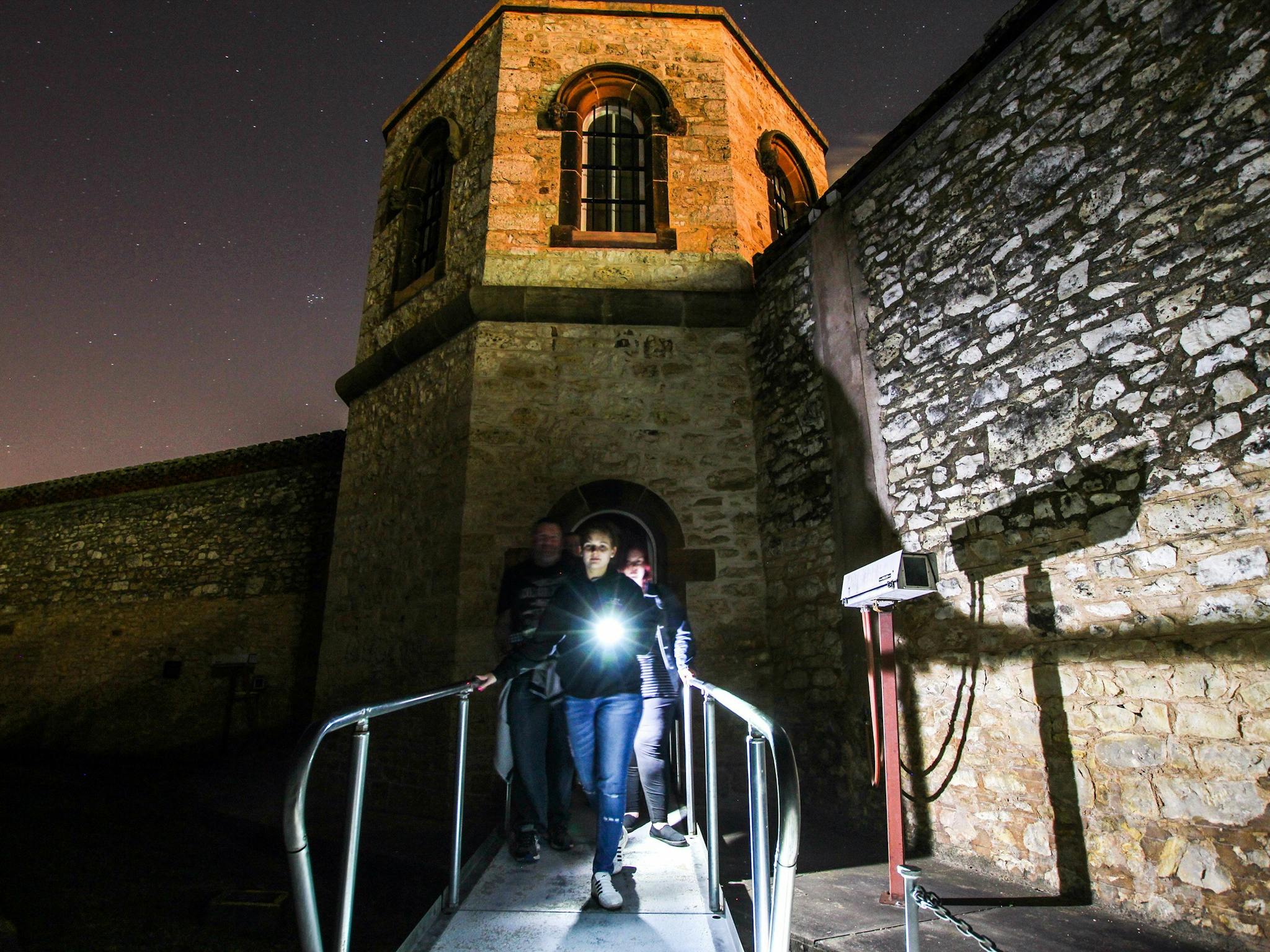 © Adelaide's Haunted Horizons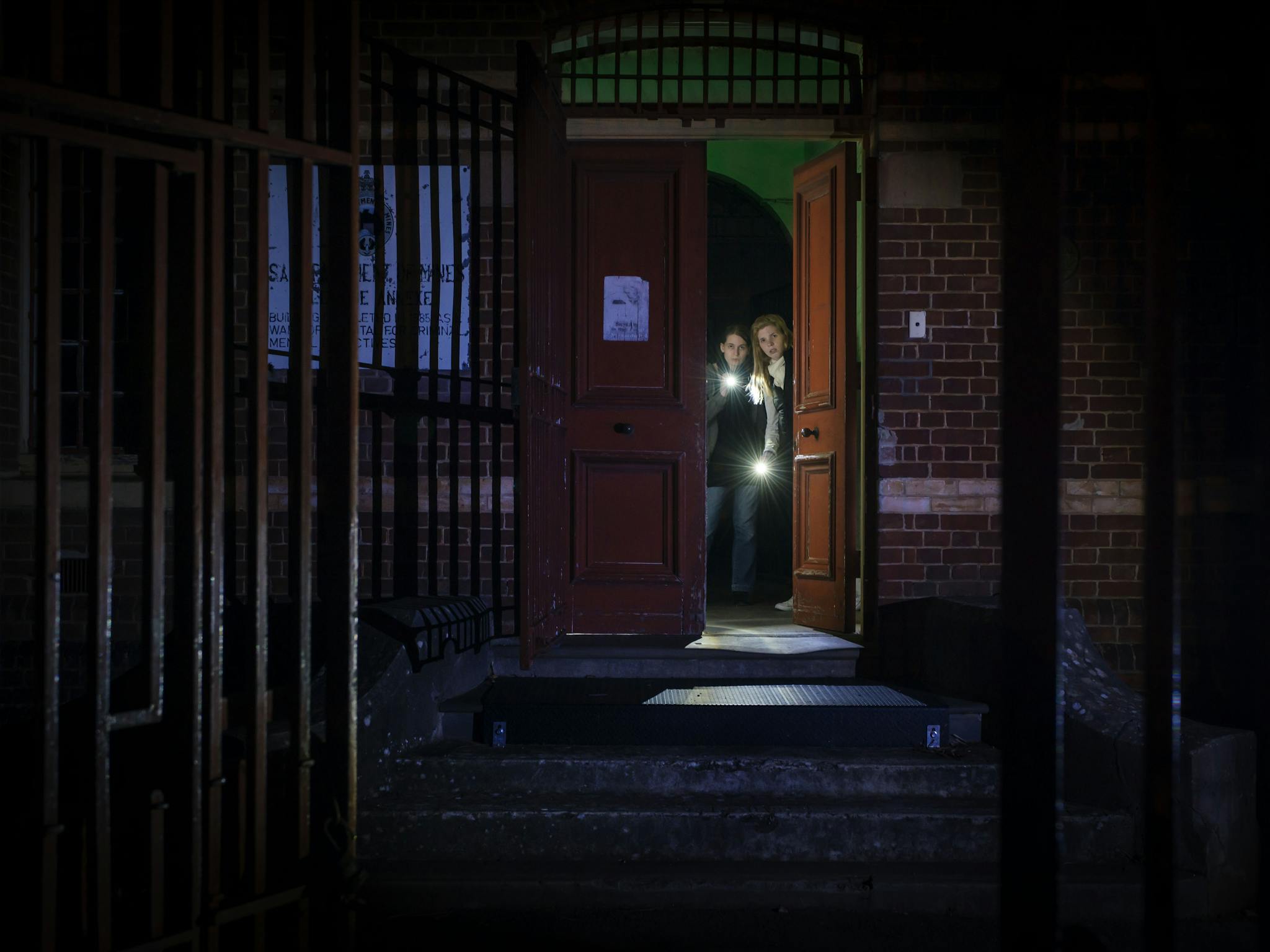 © Adelaide's Haunted Horizons
© Adelaide's Haunted Horizons
© Adelaide's Haunted Horizons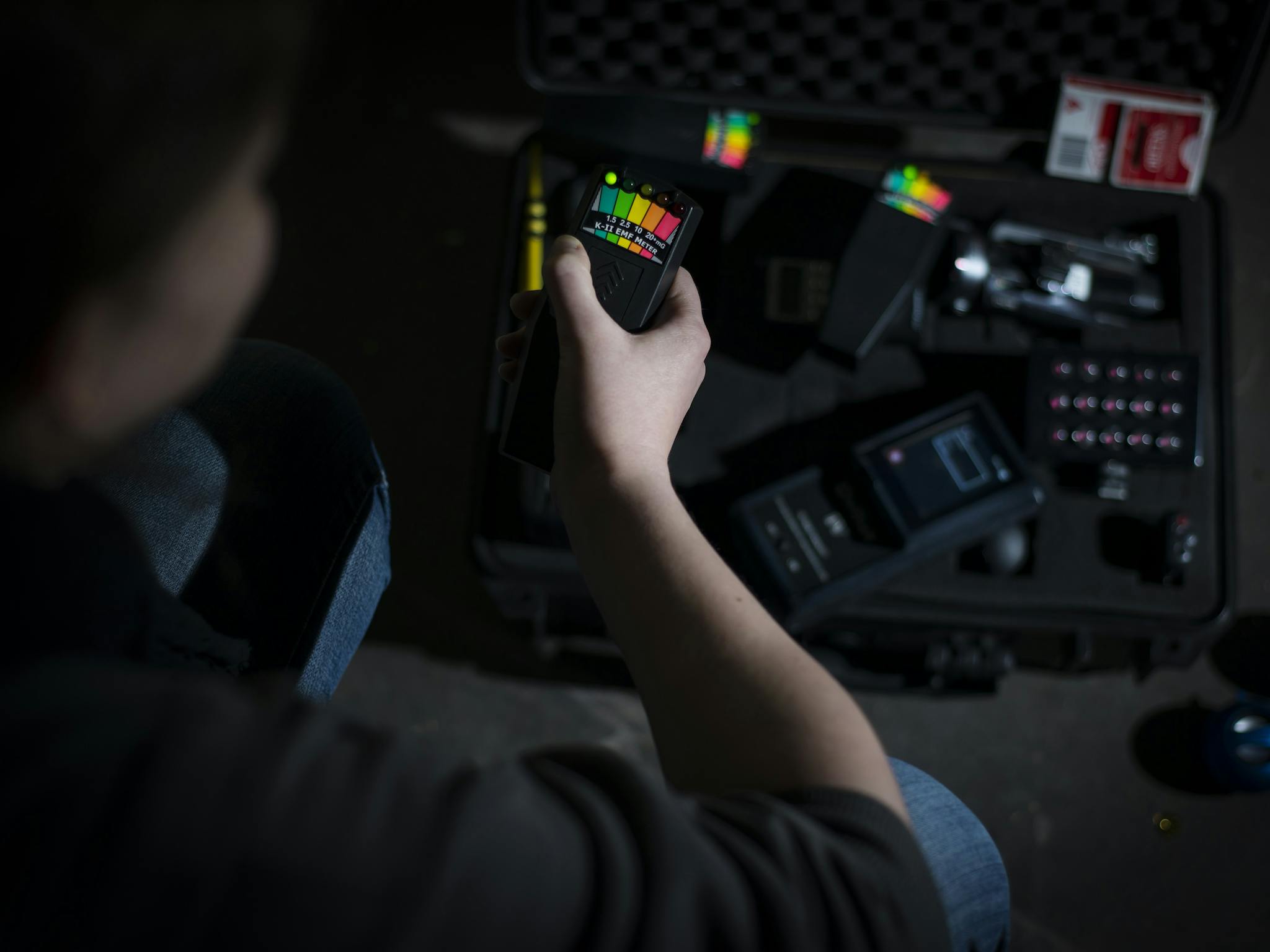 © Adelaide's Haunted Horizons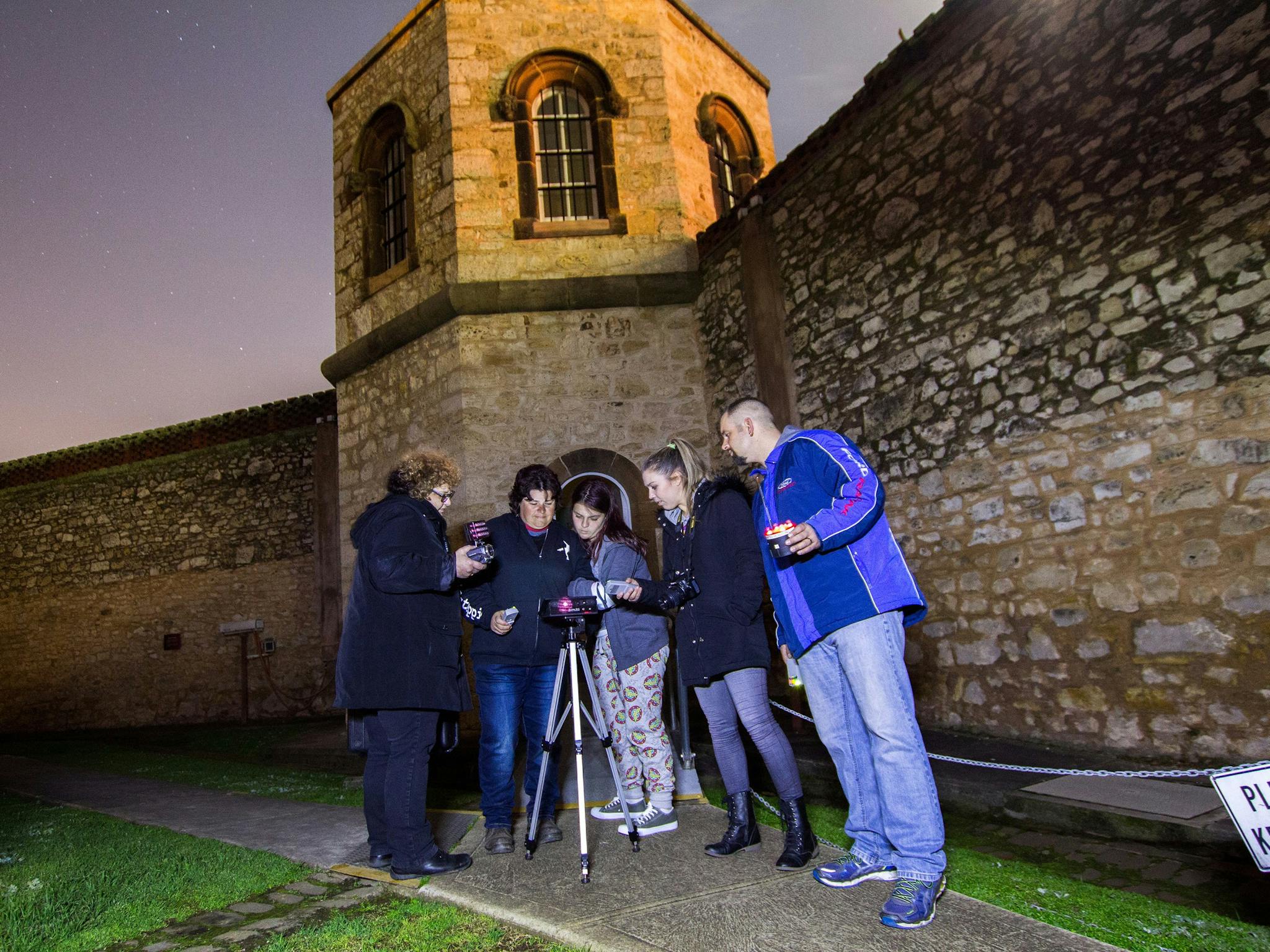 © Adelaide's Haunted Horizons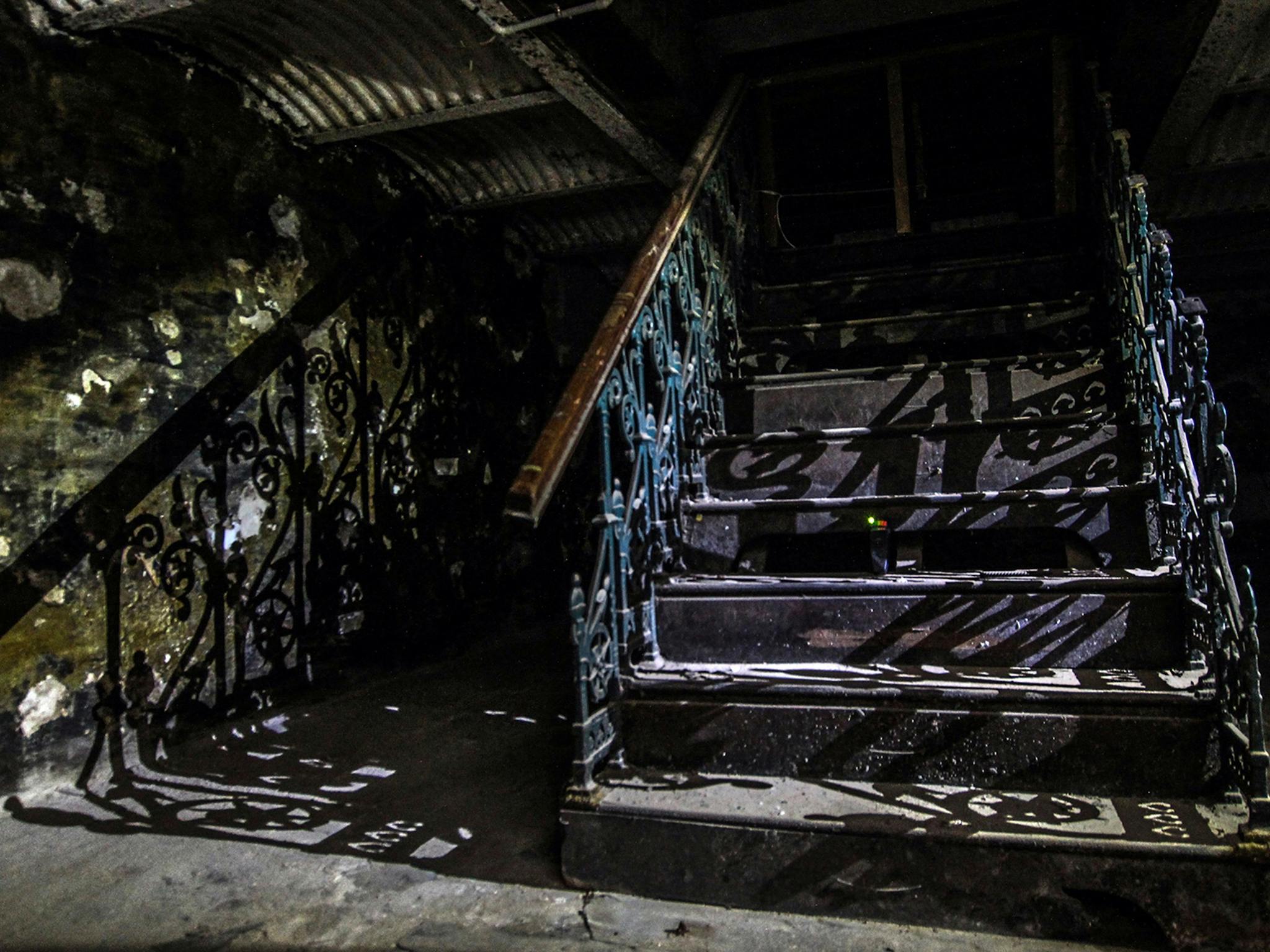 © Adelaide's Haunted Horizons
Services
Z Ward - Ghost Tours or Ghost Hunts
2HR GHOST TOUR The criminally insane ward of the old Parkside Lunatic Asylum is our venue for the most unusual, and sometimes terrifying, ghost tour. Find out why some of our past guests left so quickly and vowed never to return to Z Ward! Tour includes, free time to explore this unique building, a guided tour and then take part in our famous (or should that be infamous) 'lockdown'. Can you spend 5mins in the dark... in a small cell... on your own? Test your nerves! 4HR GHOST HUNT/PARANORMAL INVESTIGATION Our ghost hunt at Z Ward is truly unique, and often very intriguing! See what still roams the corridors and cells of this once 'criminally insane' ward. The night starts with the two-hour tour and lockdown, followed by refreshments. Then we go back into the darkness to see what we can find, under the watchful eye of an experienced guide with many years of paranormal research. Use our state-of-the-art equipment to give you the best chance of finding something supernatural. But ask yourself... do you really want to find something here? 2hr Ghost Tour - $44 4hr Ghost Tour/Paranormal Investigation - $80 Times vary, please check the website.
Duration

NA

Price range

$44.00 to $80.00
National Railway Museum, Port Adelaide, Ghost Tours & Ghost Hunts
2HR GHOST TOUR Join Adelaide Haunted Horizons Ghost Tours on a unique tour of the National Railway Museum, Port Adelaide. But hang on ... why would a train museum be haunted and why would we want to go there? How about these five reasons for starters: Multiple sightings of a dark figure, often seen following the tours. At least 21 reported deaths at the historic station and goods yard where the museum now stands. The museum holds the locomotive involved in the first terrorist attack on Australian soil. If you are brave enough, spend some time in the brake van. Why? You'll find out! And just what has been seen by the daytime volunteers ... on many occasions? 4HR GHOST HUNT The night includes a conducted tour of the museum. learning about its ghostly tales and deaths before breaking for coffee/tea whilst viewing video footage almost guaranteed to unnerve you. Break into teams and with equipment, explore the darkest recesses of this museum, in the search of paranormal activity. The paranormal activity at this amazing museum just seems to be getting more intense. Experience it for yourself! Please check the website for dates.
Duration

NA

Price range

$44.00 to $80.00
Adelaide Arcade Ghost Tour
Visit the oldest and grandest shopping Arcade in Australia... and one with a darker past. The Adelaide Arcade has long been famous for her ghostly activity, often reported by cleaners, security guards and even shoppers. Maybe it is not surprising with a history of murder and tragedy, including the gruesome accident that befell her caretaker in 1887. We are the official ghost tour operators of the Adelaide Arcade, with exclusive access to the old haunted tearoom, under the Arcade. What tragedy befell the Beadle in 1887? The details will definitely make you cringe! What is the connection between the Arcade, murder and the Adelaide Gaol? Did a young mother kill her child or was it a tragic accident? Did this child speak from the grave and answer this question? Listen to the audio and judge for yourself! If you think you know all there is to know about the Arcade, then let us show you more!
Duration

NA

Price range

$44.00
Old Tailem Town Ghost Tours & Ghost Hunts
2 Hour Ghost Tour Join us as we explore what has been described as South Australia's most haunted town. Old Tailem Town Pioneer Village is a ghost hunter's paradise! Will you be the one to see the shadowy figure or be touched by a presence in the old church? You wouldn't be the first, as many guests have reported experiencing such happenings before. But this may just be the start ... With over 100 original buildings, some over 100 years old, set out on 14 streets, it is no wonder such strange occurrences are seen and felt. 4 Hour Ghost Tour and Hunt Your evening starts with a ghost tour where you hear stories about some of the characters said to haunt Tailem Town. Enjoy complimentary tea/coffee while viewing exclusive footage kept just for the tours. If you weren't unnerved before, you certainly will be after! Then arm yourself with state-of-the-art equipment and journey into some of the more active buildings. A great opportunity for the paranormal enthusiast, whether a beginner or an experienced investigator, to get access to Tailem Town after dark. Departs: most Saturdays. confirm available dates with the operator or by visiting the website
Duration

NA

Price range

$44.00 to $80.00
Adelaide Gaol - Ghost Tours & Ghost Hunts
2 Hour Ghost Tour Long thought to be one of the most paranormally active sites in South Australia, join us to explore this amazing heritage building. The two-hour tour showcases our experiences from our 10 years of being the official paranormal investigators there, as well as from guests, employees and guards. Our tour is unique, creepy and sure to leave you wanting more (or too scared to return!). Oh, and just what is this 'Lockdown' everyone is talking about on the Haunted Horizons tours? Come and find out ... 4 Hour Ghost Hunt If you need more than a two-hour tour, then join us for one of our award-winning ghost hunts. Being the official investigators of the Gaol for over 10 years, we want to share our experiences with you and help you do some of your own investigating. We offer two types of ghost hunts - four hours and all-night (special dates and times apply). We showcase the Gaol with an orientation, a lockdown and then break for refreshments. After that, the Gaol is yours. Under the watchful eye of an experienced guide, use state-of-the-art equipment for an experience that you may never forget.
Duration

NA

Price range

$44.00 to $80.00
Glenelg: The Dark Side
Glenelg is popular for its beaches, boats, blue sea and big skies, but when the sun and fun seekers leave the beachfront, Glenelg is cloaked in the darkness of its past. Find out what tipped a loving family man over the edge to kill. How is one of the Adelaide Gaol's executed prisoners connected to this popular seaside town? What was the series of unfortunate events that almost killed an entertainer, enabling him to be in the unique position of reading his own obituary? Join Adelaide Haunted Horizons on this 2 hr Tour, as we walk you through 'The Dark Side' of this beach resort and reveal answers to these questions, and much more. Please note this is a Dark History Tour, not a Ghost Tour. This tour is seasonal, so please contact the operator or visit the website for more details.
Duration

NA

Price range

$35.00
Last updated on: 01 August 2019
View other things to see and do near BIG4 The Bend Holiday Park